Fill in the form below and receive our brochures.
Call: 01227219462
Call: 07815073337
Email: info@sageinstallations.co.uk
Classic French & Patio Doors throughout Kent
Sage Installations are able to supply and instal all kind of patio door. From a classic french door to an elegant slider.
French Doors by Sage Installations
A classic set of French Doors can be the ideal alternative to patio or bi-folding doors.
Available in a large array of colours and styles, as well as 'open in' or 'open out' format, our French Doors can be just the answer to opening up your home.
Built with security and style in mind, these doors will ensure your home is safe and secure whilst looking great!
Patio Doors for Home or Office
Sliding Patio Doors work perfectly for opening up your home or office. Offer space saving abilities like no other, they may will be the ideal solution for your home.
Available in all shapes, styles and sizes, these doors will suit and compliment almost any home.
Built with an effortless opening mechanism and ergonomic design, these doors will keep you happy and last for years. Also, built as standard is the latest in security keeping your home safe and secure.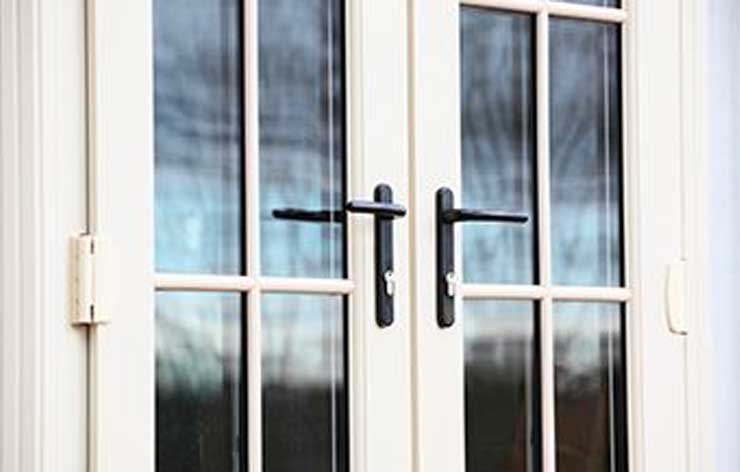 Areas Covered
Sage Installations can travel all over Kent but work heavily in the Whitstable, Canterbury, Faversham, Herne Bay and Thanet areas. If you would like to know more, give us a call on 01227219462 or contact us.
Fill in the form below and receive our brochures.
Call: 01227219462
Call: 07815073337
Email: info@sageinstallations.co.uk

"Fantastic job, professionally fitted and looks great, noticed a small chip at the base of the door which was quickly rectified, looks great! Have used Sage several times before and would use again/recommend."
"Excellent service, worked quickly and left no mess."
"Fabulous service. Doors fitted beautifully and looked great. Team were very tidy. Well done Ryan, Andy and Ben."
"An excellent service from initial contact to installation. Highly recommended."
"All aspects of work from first contact to a courteous follow up were exceptional. The whole team have the same ethos, a very apparent desire to do a good job that they would be proud of. Excellent communication throughout the job. I would not hesitate to use them again. Sincere thanks for the care and a great job."
"Sage Installations carried out a garage conversion on our property, making our lounge larger and open plan. The job itself covered removal of the majority of the joining wall, installation of a new large supporting beam, new plastering, windows, insulation etc. The team were extremely professional, polite, well versed in their profession, and were able to adapt to changing requirements from the building control inspectors. We were kept informed of progress at all stages and the team always showed up on time ready to achieve the days tasks. The final conversion looks amazing!"
"Sage employs excellent tradesmen who work efficiently to achieve a perfect finish. They are courteous and tidy."
"Ryan Sage does what it says on the tin! He is professional, attentive to the needs of the client and totally reliable. I was impressed by the high quality of the following: workmanship; customer service; time keeping; trade skills; and all round helpfulness of the workers."
Looking for a price on a home improvement? No Problem! We offer FREE, No Obligations Quotes on any Windows, Doors, Conservatory or Roof Lantern jobs!