Modern Conservatory
High Specification Modern Conservatories
Fill in the form below and get a FREE Quote.
Call: 01227219462
Call: 07815073337
Email: info@sageinstallations.co.uk
A Modern Conservatory for any home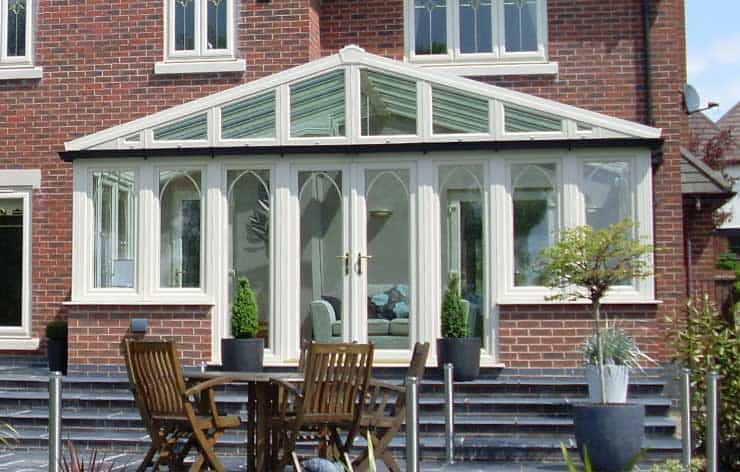 The conservatories we install are at the forefront of technology and design implementing constant evolutionary development.  Our conservatories are lab tested within a specialist testing facility and also third party approved by Wintech and the British Board of Agrément.
Available in 3 styles; Loggia Prestige, Loggia Premium and Loggia Ultimate, Loggia is a modern building system that provides the best way to build the best rooms. It builds stunning extensions, replaces the traditional conservatory and makes orangeries affordable. Beautiful, comfortable rooms all year round, that add value to your home and everyday living.
Combining the very best of British building excellence with a generous helping of Italian inspiration, Loggia is, quite simply, a revelation.
A unique building concept that creates beautiful extensions with revolutionary engineering, that harmonise perfectly with any home design. The addition of a Loggia extension will improve the value of your home significantly more than a traditional conservatory, making it a sound financial investment too.
Loggia Prestigeo Conservatory
A luxurious interior doesn't come more AFFORDABLE than this. We offer you a range of design options, each giving you the ability to improve the look and thermal performance of your home extension.
Loggia Prestige incorporates the Loggia narrow columns, Prestige insulating pelmet and LivinLight, which together address the three main heat loss areas, transforming a conservatory into a thermally efficient Loggia extension. This will keep the room cooler in the summer and warmer in the winter, reducing your heating bills by up to 30% when compared to a standard conservatory.
The LivinLight itself allows a new range of lighting designs for your extension. This coupled with the option of down lighting in your Prestige insulated pelmet will make your extension inviting and welcoming in the evenings too.
Externally the Loggia Prestige is beautiful, enhancing any home. The Loggia columns together with the Prestige Cornice create a wonderful look and feel, that enhance old and new properties alike.
Loggia Premium Conservatory
When your Loggia extension and home become one…
If you are looking to add more style to your lifestyle, nothing comes close to the Loggia Premium by Ultraframe. With its magnificent exterior, the first impression will be of superbly constructed elegance, and the lasting impression will be of an investment well made.
With the Loggia Premium you have at your disposal an exceptional range of design options, each giving you the ability to stamp your own personality on every aspect.
Design options include multiple wide or narrow columns sitting on or off plinths, topped with the Classic Cornice outside, internally insulated with LivinRoom, warmed by radiant panel heaters and illuminated by LivinLight.
Whether you're seeking a minimalist look or want to maximise the wow factor, you'll have every opportunity to create a stunning Loggia to suit your budget.
Loggia Premium can also help you turn down the cost of winter heating. Loggia's integrated electric panel radiant heaters fit seamlessly in to the full height of the wide column corner and each one provides more than half the heat you'll need in winter, so you won't be floored by a big heating bill.
Wirelessly controlled, the radiators are available in enamel white or textured black.
A modern twist on a traditional orangery design…
The Loggia Premium can deliver the look and feel of a traditional orangery with superior thermal performance and faster installation times.
The earliest versions of orangeries often had large windows inserted into masonry walls and used a cassette deck and lantern as a roofing system. To this day the same design is quite often used.
The Loggia Premium replaces masonry piers with super insulated Loggia columns, up to five times more thermally efficient than brick.
It replaces the costly cassette deck and lantern roof with the contemporary Ultraframe Classic Roof and delivers the same orangery look using the Living Room on the inside and the Classic Cornice on the outside. A better, warmer, less costly solution.
If you are looking for a more timeless option, check out our Classic Conservatory page.
Areas Covered
Sage Installations can travel all over Kent but work heavily in the Whitstable, Canterbury, Faversham, Herne Bay and Thanet areas. If you would like to know more, give us a call on 01227219462 or contact us.
Fill in the form below and get a FREE Quote.
Call: 01227219462
Call: 07815073337
Email: info@sageinstallations.co.uk

"Sage Installations replaced my tired old leaking conservatory roof with an insulated tiled roof with two glass panels, which completely transformed the space. The new roof has put an end to the extreme temperature variations in the conservatory, and the glass panels allow natural light to flood in. Now I have a bright and welcoming room which I can use all year round and it is now my favourite space in the house."
"Fantastic job, professionally fitted and looks great, noticed a small chip at the base of the door which was quickly rectified, looks great! Have used Sage several times before and would use again/recommend."
"Excellent service, worked quickly and left no mess."
"Fabulous service. Doors fitted beautifully and looked great. Team were very tidy. Well done Ryan, Andy and Ben."
"An excellent service from initial contact to installation. Highly recommended."
"All aspects of work from first contact to a courteous follow up were exceptional. The whole team have the same ethos, a very apparent desire to do a good job that they would be proud of. Excellent communication throughout the job. I would not hesitate to use them again. Sincere thanks for the care and a great job."
"Sage Installations carried out a garage conversion on our property, making our lounge larger and open plan. The job itself covered removal of the majority of the joining wall, installation of a new large supporting beam, new plastering, windows, insulation etc. The team were extremely professional, polite, well versed in their profession, and were able to adapt to changing requirements from the building control inspectors. We were kept informed of progress at all stages and the team always showed up on time ready to achieve the days tasks. The final conversion looks amazing!"
"Sage employs excellent tradesmen who work efficiently to achieve a perfect finish. They are courteous and tidy."
"Ryan Sage does what it says on the tin! He is professional, attentive to the needs of the client and totally reliable. I was impressed by the high quality of the following: workmanship; customer service; time keeping; trade skills; and all round helpfulness of the workers."
Looking for a price on a home improvement? No Problem! We offer FREE, No Obligations Quotes on any Windows, Doors, Conservatory or Roof Lantern jobs!